This content is not published
BioCeMe: Cellular Agriculture in Space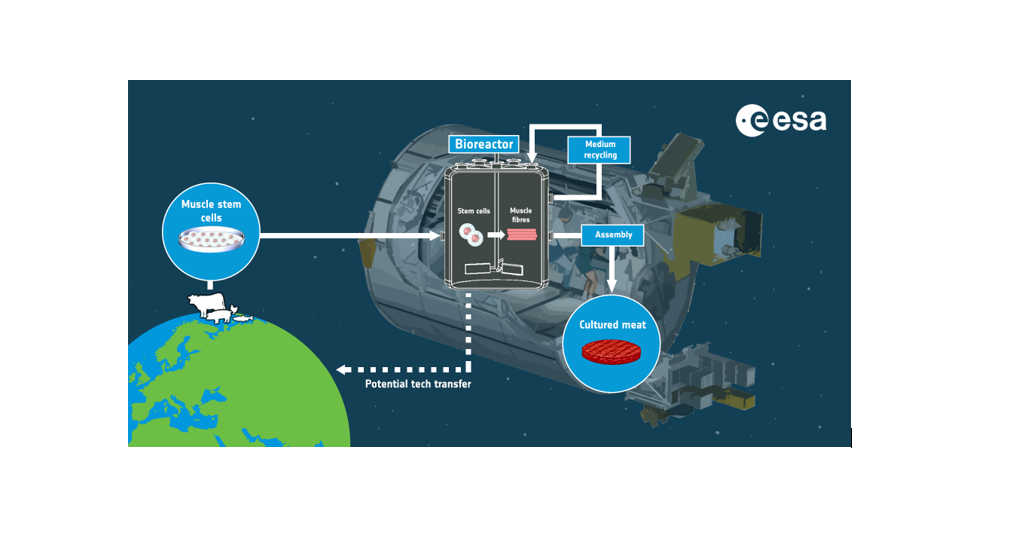 Description:
Future long-duration space missions or planetary outposts, such as on the Moon or Mars, will need solutions for producing food in situ, with a view to:
Limiting the amount of long shelf-life food to be transported
Providing an alternative fresher source for essential nutrients
Providing a higher level of self-sustainability
Reducing reliance on costly Earth resupplies
The BioCeMe project examined the feasibility of producing animal protein in the space environment. Conventional production of meat in space is unthinkable. Cellular agriculture represents a promising alternative, allowing the cultivation of animal muscle cells in bioreactors. This study aimed to establish the feasibility of onboard production systems for cultured meat, taking into account the space environment, current bioreactor technologies and nutritional aspects, for Moon and Mars mission scenarios.
Technology Domain:
14 - Life & Physical Sciences
Competence Domain:
6-Life & Physical Science Payloads, Life Support, Robotics & Automation
Keywords:
Cellular Agriculture
Cultured Meat
cell culture
Bioreactors
Food