This content is not published
Detecting riverine plastic conglomerations, fluxes and pathways in Indonesia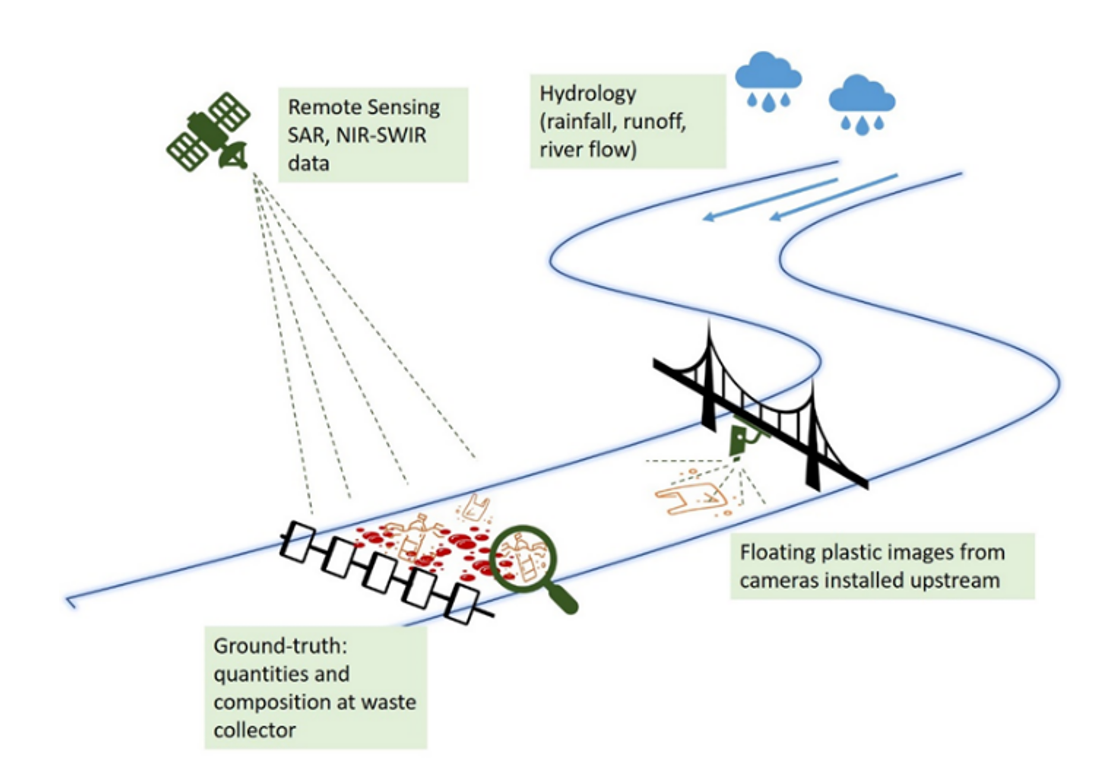 Description:
The project, named in short 'Plastic Monitor', was part of the ESA Discovery Campaign on Remote Sensing of Plastic Marine Litter, funded by the Discovery element of ESA's Basic Activities. Plastic Monitor aimed to assess the feasibility of detecting heavy plastic pollution loads in an Indonesian river using satellite imagery and ground truth data, and to demonstrate how remote sensing can enhance the quantification and monitoring of plastic input into the marine environment.
The specific objectives of the project were to:
Characterise floating debris and plastic litter composition in accumulation patches in the Indonesian Citarum river;
Deploy time-lapse cameras over the river, and develop debris detection techniques to characterise fluxes of floating debris, and have additional field data to monitor the debris accumulations;
Analyse satellite imagery targeting known floating debris accumulation patches in the river, against known debris composition;
Discuss the potential of Remote Sensing platforms in enhancing the knowledge of plastic pollution and particularly for policy formulation;
Provide recommendations for future satellite strategies tailored for detecting plastic pollution.
  A recorded comprehensive presentation of the activity is available at:
https://www.youtube.com/watch?v=AgPDqifaXog
Technology Domain:
16 - Optics
6 - RF Subsystems, Payloads and Technologies
Competence Domain:
5-Radiofrequency & Optical Systems and Products
Keywords:
Marine Litter
plastic litter