This content is not published
Development of EO indicators for the dynamic destrification in the Southern Africa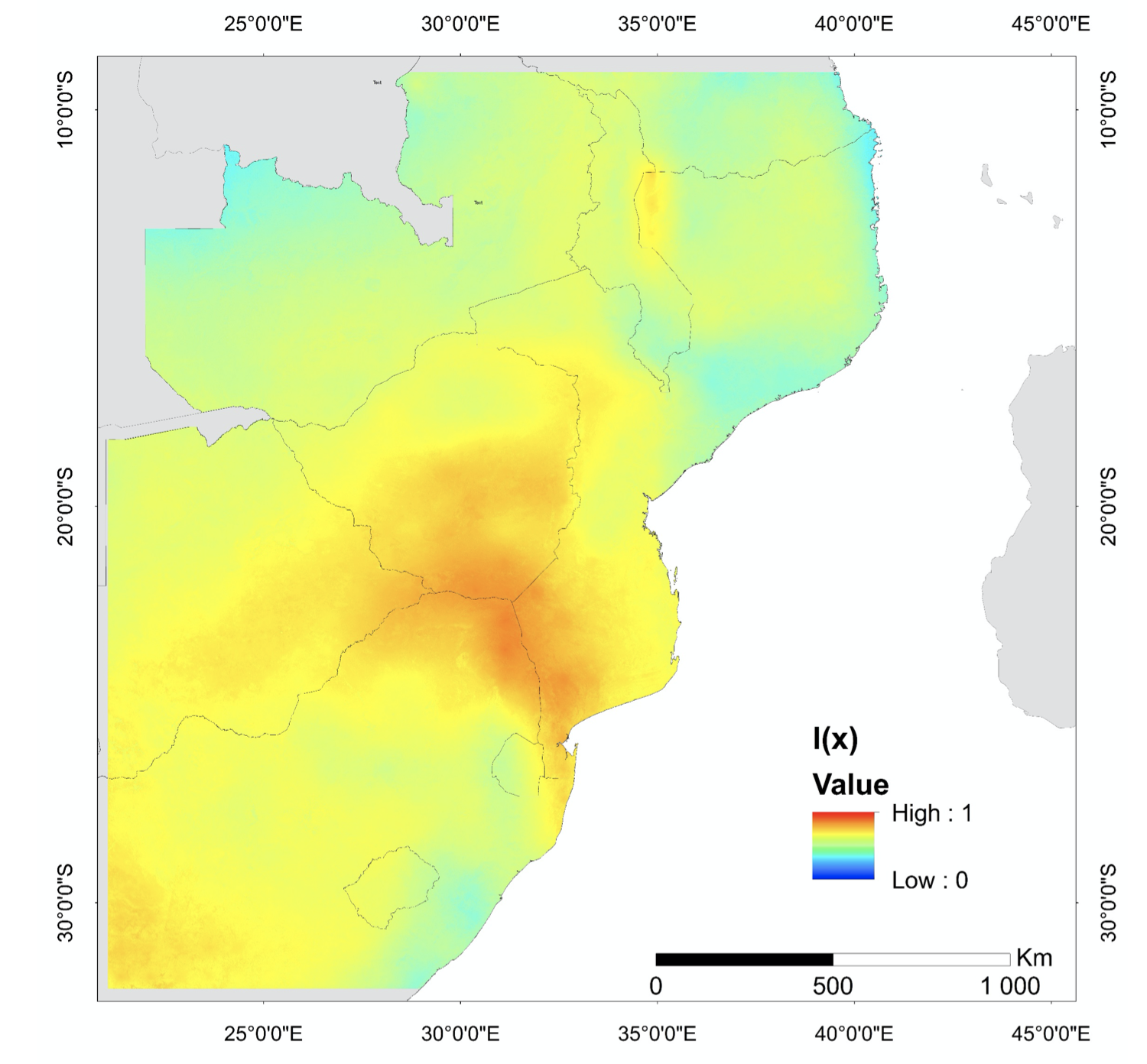 Keywords:
Alcantara
Data treatment
Interdisciplinary
Model Software
Space applications
Contractor:
Instituto Superior Técnico
Subcontractor:
Eduardo Mondlane University
TU DELFT
End Date:
Wednesday, September 7, 2016
Description:
The objective of the study was twofold: i) to analyse the new dynamics of desertification in Southern African region (southern Mozambique, southern Zimbabwe and Northern South Africa) through main achievements of the DesertWatch-Extension; ii) to propose new methods for integration of EO data with different spatial and spectral resolutions, namely the new ESA Proba-V mission, and new field data, in particular, the map of risks on natural disasters in Mozambique. For this purpose, this project accounted on a partnership with Portuguese, Dutch and Mozambican schools with sound experiences in the main topic of the study. Overall, both the static and the dynamic Indicator have been attained employing DesertWatch-Extension methodology and ESA Proba-V mission products (300m and 100m). Our results suggest a close spatial relationship between spatial variability of drought areas and areas of high susceptibility of desertification in southern Africa. These results seems to be significantly consistent with previous studies on desertification in southern Africa.