This content is not published
Membrane Gas-Water Separation - Membrane Condensing Heat Exchanger (MCHX) Technology Demonstrator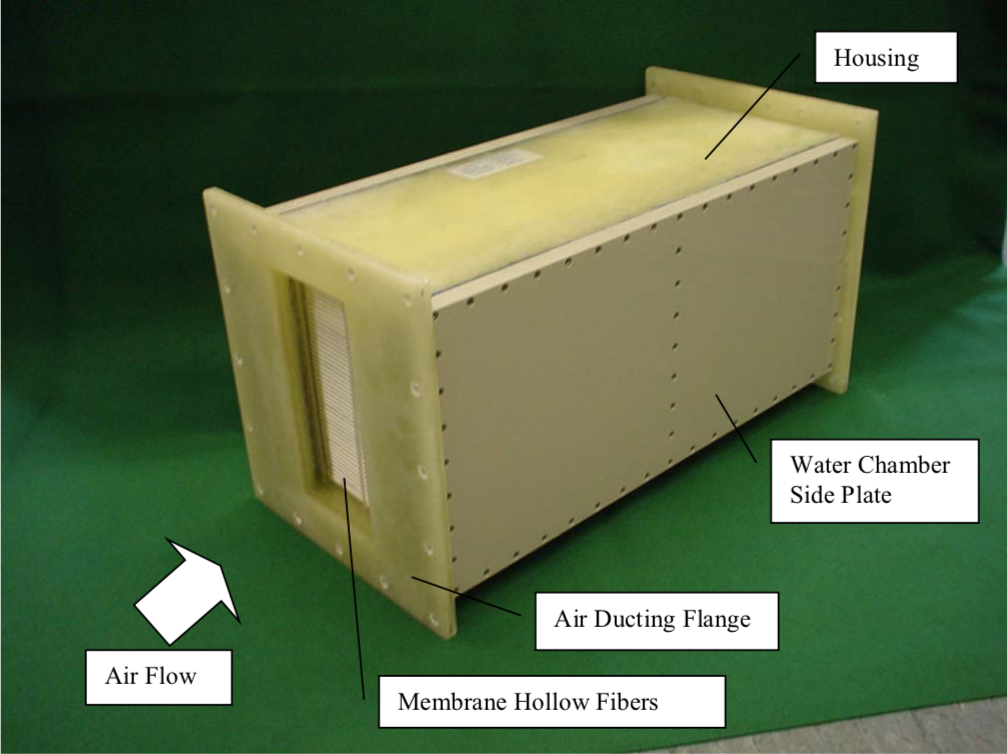 Description:
Manned missions into space require systems for Environmental Control and Life Support (ECLS). The major tasks of these systems are the control of the habitable volume atmosphere in which the astronauts shall feel themselves comfortable. Essential functions are to control cabin temperature and humidity. For these functions a Membrane-based Condensing Heat Exchanger (MCHX) Technology Demonstrator was developed and performance tested.
The MCHX comprises a membrane unit which shall remove heat and simultaneously water vapour from the atmosphere. The membrane heat exchanger technique promises a potential alternative for the conventional heat exchanger technique with its noisy and power- consuming rotary water separator.
Funded by ESAs general support and technology programme the development started in 1994 with a study phase and laboratory scaled modules. After the breadboarding phase initiated from 1995 to 1996, the unit was now scaled-up and further developed to the level of a technology demonstrator. The performance requirements for the MCHX are linked to those of the Columbus laboratory, the European contribution to the International Space Station.
The follow-on development performed comprises the review of achievements during the breadboarding phase, development and analysis work towards the technology demonstrator status, the design of the unit taking into account the recommendations from the previous phase and its manufacturing. The MCHX was performance tested in laboratory and also tested in a closed ventilation loop using Columbus ventilation mock-up in the frame of the pilot project 'Closed Chamber Testing'. The MCHX successfully demonstrated the capability to remove the heat loads as defined and will occur in manned spacecraft cabins, e.g. in Columbus laboratory. The humidity removal capability predicted could not completely be confirmed by the tests and needs to be improved. The results obtained represent a sound basis for future follow-on development.