This content is not published
Space To Ground ICD Modeling And Generation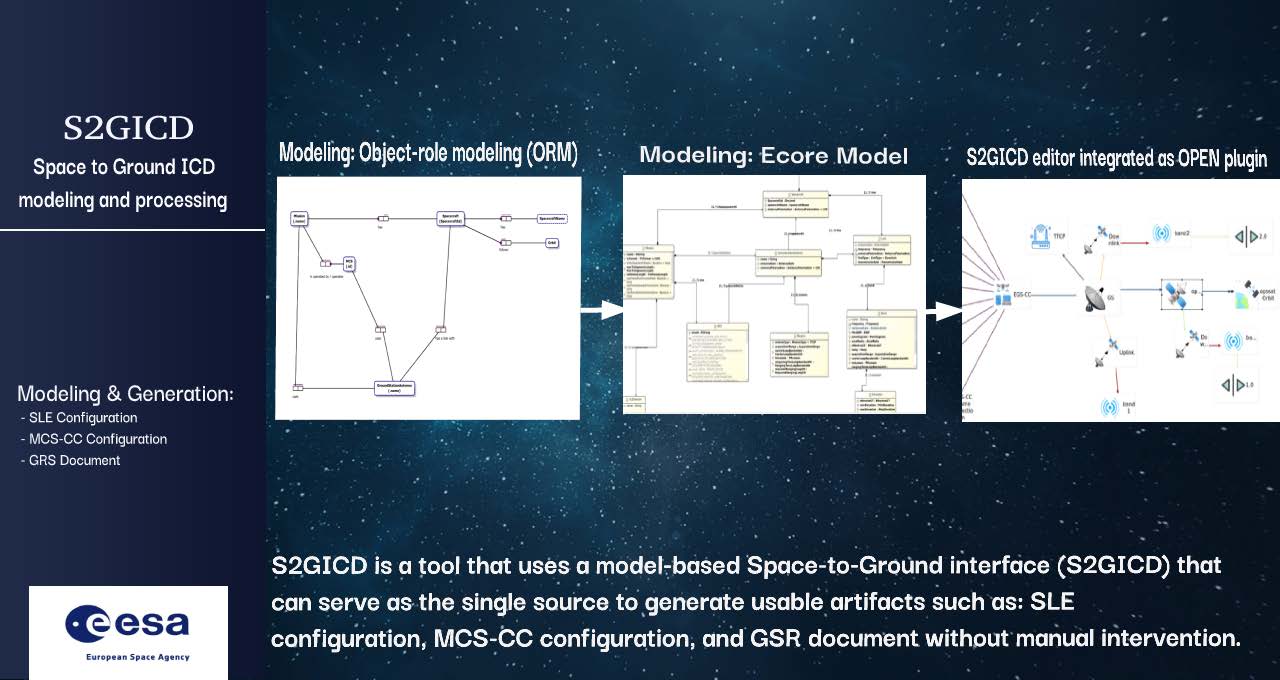 Contractor:
VISIONSPACE TECHNOLOGIES GMBH
Description:
The MBSE and Space to Ground ICD activity started with the goal of applying MBSE practices to the preparation of the Space to Ground ICD (S2GICD). This study involves the following main steps:
Analysis of existing models and documents: starting from existing documentation, identify potential candidates for configuration items to be modeled that can be beneficial for automatic processing.
Modeling of selected CIs: using a suitable modeling approach, prepare an initial model for a sample mission.
Development of proof-of-concept tool: the prototype tool helps users visualize and edit the model. The prototype also demonstrates the power of MBSE by exploiting the model to generate related artifacts automatically.
Technology Domain:
8 - System Design & Verification